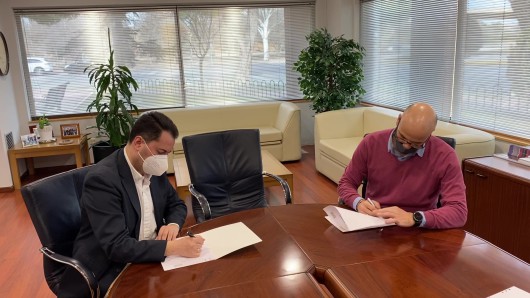 "DLOSIB as a new member of the Adeca Value Added Companies group (EVAA)
This February, DLOSIB is a new member of EVAA (ADECA), in this case as a company specialized in Foreign Trade.
The group of ADECA Value Added Companies (EVAA) is made up of a group of service companies whose main purpose is to offer comprehensive solutions to SMEs.
The main objective of EVAA is to offer solutions to any need for services that an entrepreneur may have: communication and marketing, human resources, industrial property, foreign trade, training, consulting, security, digitization, R + D + i, engineering, consulting strategic, legal …
The companies adhering to EVAA have more than 250 professionals, making up a group of 12 leading companies in each of their segments, and adding more than 40 years of experience.
At DLOSIB we are proud to be part of this group of companies of excellence, and in the responsibility that falls to us in our area of ​​activity, we hope to be able to respond to any need in Foreign Trade that customers have.
* Press release made by the DLOSIB Communication Department